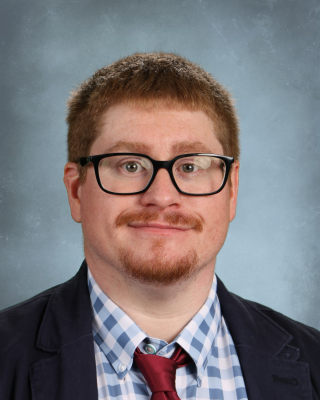 Phillip Hosfeldt has served as an English and Social Studies instructor since 2018 and will be taking on the role of Dean of System Programs and Johnson County Early Childhood Coordinator.
The Dean of System Programs role was developed to build out school and community partnerships and promote grant funding and support to those joint programs. Since 2022, the role has secured over 1 million dollars of grant funding for VHS and the surrounding community, as well as overseeing a budget of nearly 2 million in grant and community programming. Additionally, this role works as a district administrator to write and implement grants, expand staff growth opportunities, and build out early-childhood resources for the families of Johnson County.
Mr. Hosfeldt holds a Bachelor of Science in History from Southern Illinois University in Carbondale, a Master of Arts in Education in Educational Administration and Leadership from McKendree University, and is currently pursuing a Specialist in Education in Superintendent Licensure from McKendree University. Phillip, and his wife Laura, who is currently an English Instructor at Vienna High School, are lifelong Vienna residents, along with their son Elry.